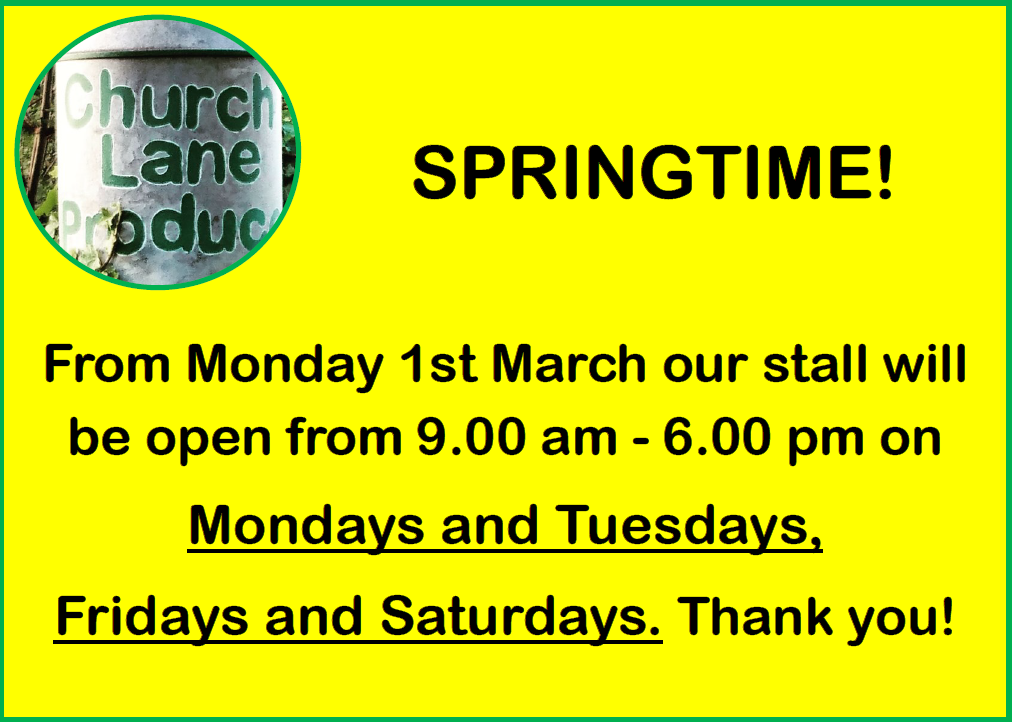 Seasonal Fresh Vegetables, Eggs and Preserves
Over 20 years of growing vegetables and more in Spelsbury – now available from our stall at the top of Church Lane.
Open from 9.00 am – 5.00 pm on Mondays and Tuesdays, Fridays and Saturdays.
Contactless payments available – just ring the bell on the stall and we'll be with you as soon as possible. Alternatively, phone our contact number on the stall.
About us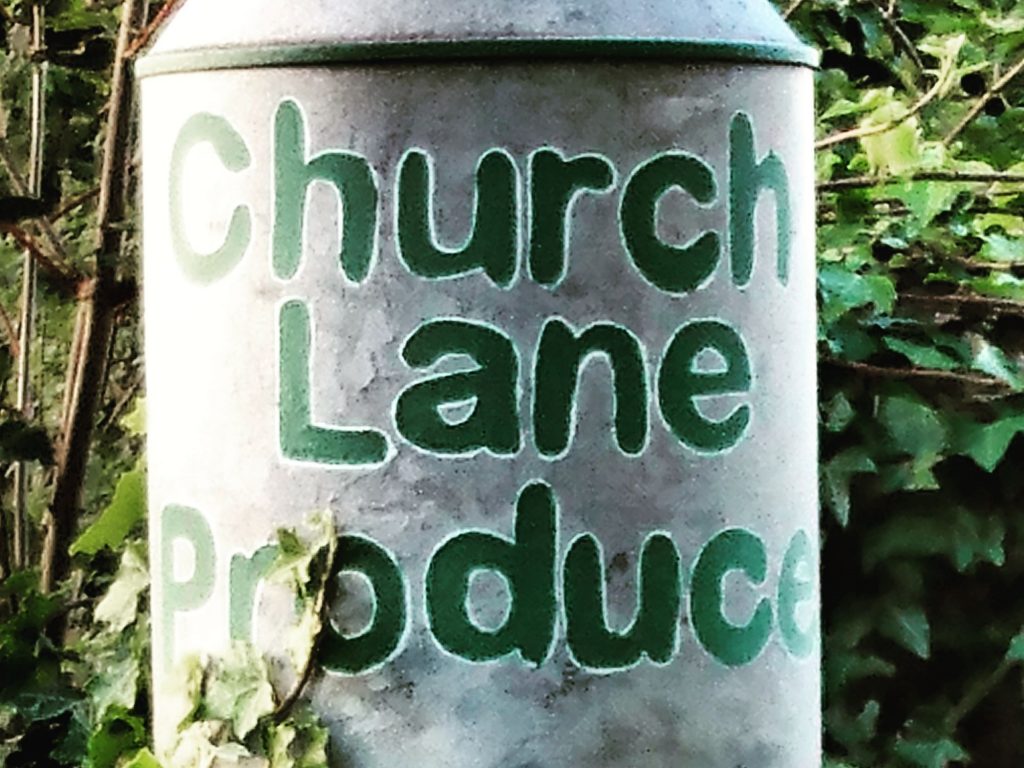 About us
Church Lane Produce is set on a 2-acre (0.8 hectare) 'micro-farm' in the middle of Spelsbury, near Chipping Norton, in Oxfordshire.
Known as 'the Cotswolds' smallest farm shop' we offer a wide range of lovely fresh seasonal vegetables together with home made preserves and free-range eggs each Monday to Saturday.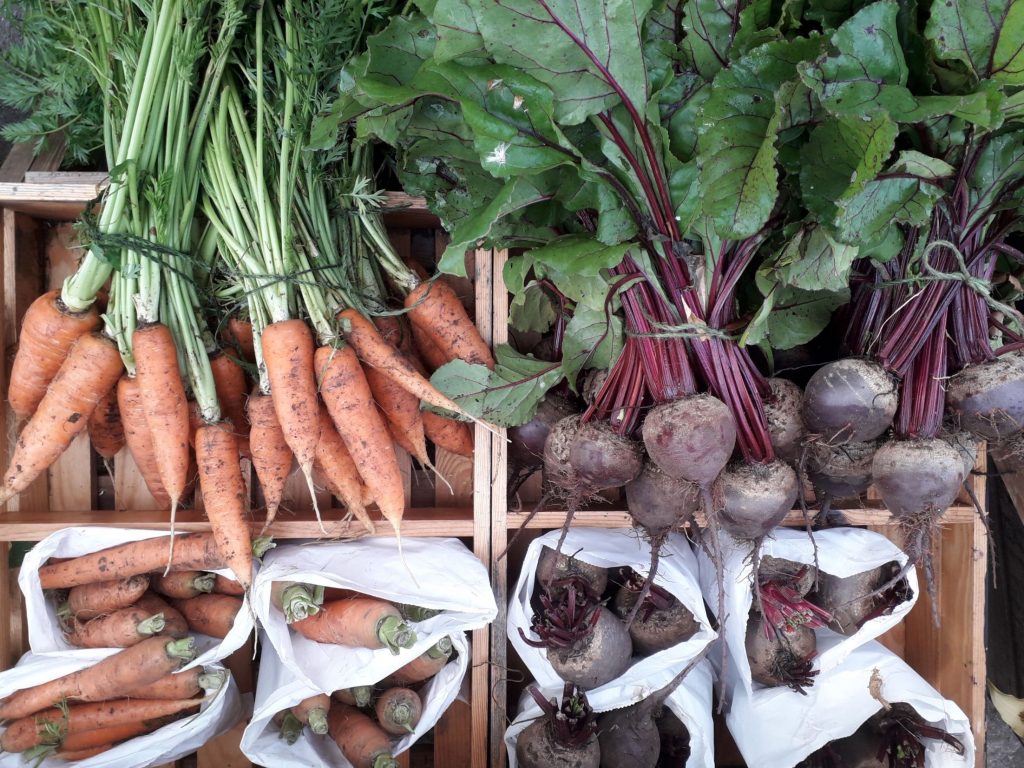 Our produce
We grow a wide a range of seasonal produce so as to be sure to offer something fresh every day.
We also have a large polytunnel where we grow 'protected' crops like tomatoes, cucumbers and aubergines in the summer, and leafy crops like lettuce and rocket, and courgettes in the autumn and spring.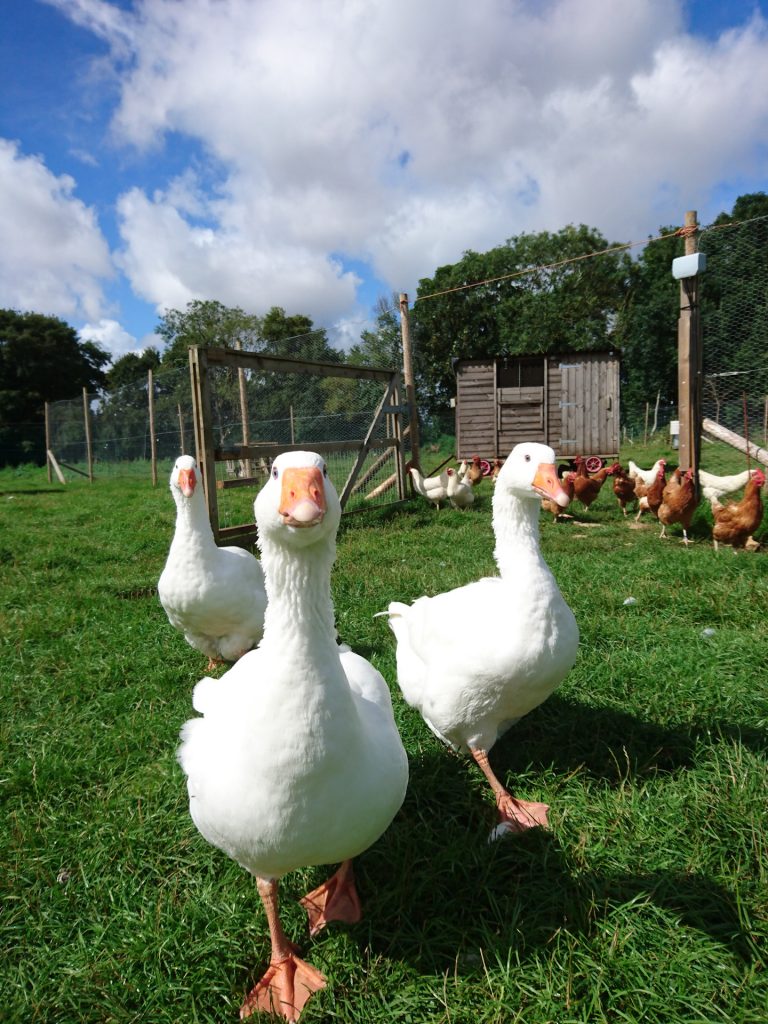 Our poultry
We have two flocks of about 40 free-range laying hens and three pet geese: Frank, Elsie and Rosalind.
(That's Frank in the middle, always wanting to be the centre of attention!)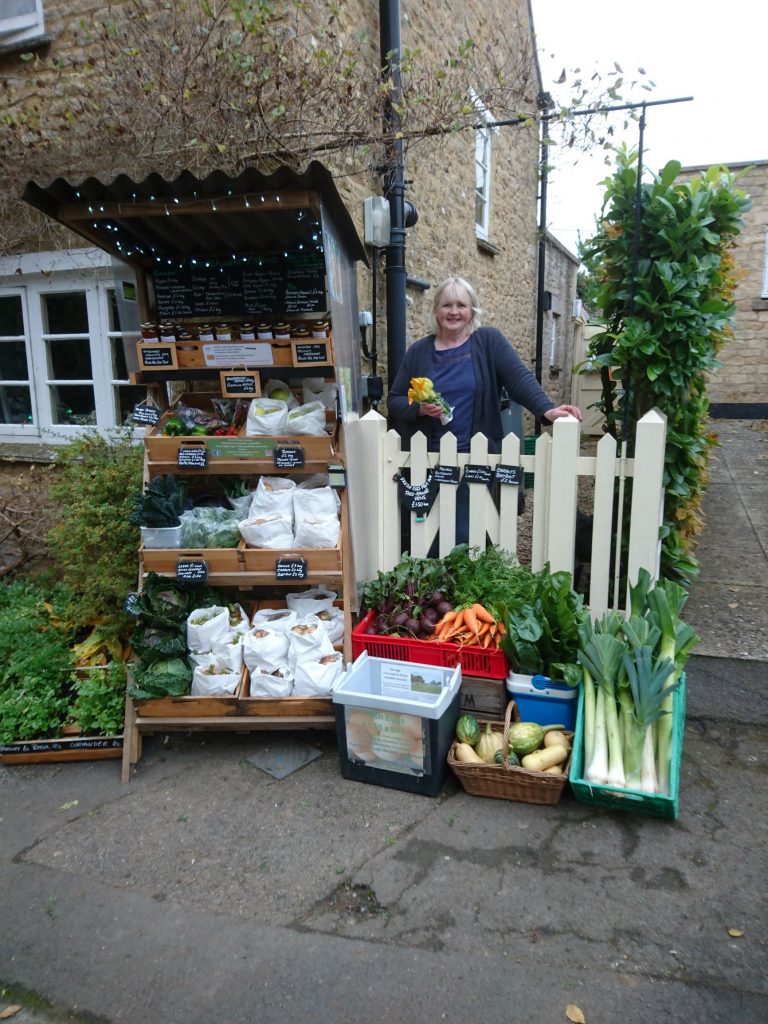 Our stall
Our purpose-made stall is situated at the top of Church Lane and is where we display our fresh produce every day.
It's self-service – just pop your payment through the letterbox or press the bell if you wish to pay contactless.
We look forward to seeing you soon!