With a strong background in food and farming we are passionate about home-grown produce. Hugh was born in Spelsbury, where his parents ran a small farm, and originally studied agriculture at Seale Hayne College in Devon; he is now a Chartered  Scientist with a PhD from the University of  Leeds.
Helen is originally from a farming background in Devon and has worked in catering, retail (some visitors may remember Helen's Real Food at Chadlington) and third sector fundraising, most recently at the fabulous Theatre in Chipping Norton.
This is our fourth year on the market garden. Our aim is to simply grow and produce tasty seasonal food! We have just under two acres so we can't promise produce every day – or large quantities, but everything we supply is fresh, and grown or made just a few yards from the stall.
We are not organic – but we work to keep our environmental impacts low. We don't use insecticides although we do use artificial fertiliser and herbicides if we need to. We use some commercial composts, but are experimenting with making our own, collect leaves for leaf-litter mulch and harvest rainwater where we can.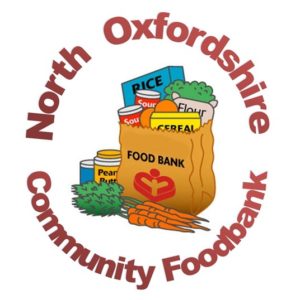 We are pleased to support  the North Oxfordshire Community Foodbank by donating 5p for every box of eggs, or single goose that we sell – about £175 a year, and donate occasional surplus eggs to the distribution point in Chipping Norton.